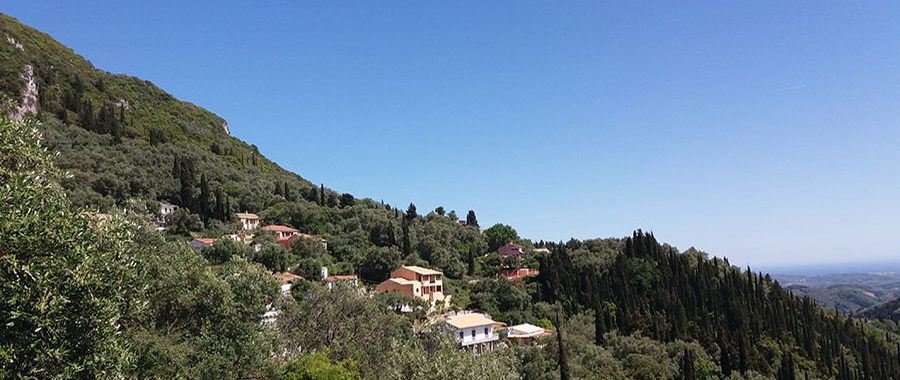 Ano Garounas village is known from 1503 . Located on the western slope
of the mountain of Agioi Deka , at an altitude of 340 meters and is 14 km from the center of Corfu .
For the name of Ano Garounas the are two versions .
The first version says that it came from a family who came from Parga in 1473 with the surname GAROUNI .
The second version , by a French baron, who came from the eponymous region of France and which probably granted estates in the area, from the Angevins held Corfu.
The village of Ano Garounas is known for its springs and the beautiful sunset, aslo for the unique paths for hiking .
It has four old churches with this greatest of the Blessed Virgin Mary.
At Ano garounas village there are 3 traditional tavernas, you may taste local dishes and a few apartments for rent,for hikers or even for your holidays (ideal for romantic and families vacations).
Photos
Video From Ano Garounas Mountain
source: George V. Diamantis
Recommended from Horizon Apartments Corfu